No Miley November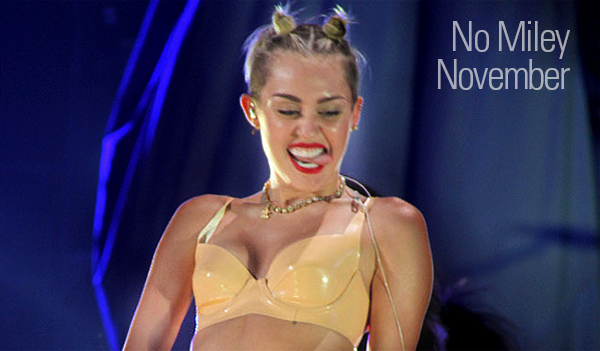 Would you like to drop Miley from G1013 for the entire month of November? Or, do you think we should keep her around? Well, join Rick & Dave this Friday as they head out to Joe's Pizza from 11a-1p and let you decide!
All you have to do is place your votes! Here's how:
1 Canned Food Item = 1 Vote To DROP Miley
50 Cents = 1 Vote To KEEP Miley
You can vote as many times as you want, and ALL food and money will go to local food pantries for the holidays!
So, join Rick & Dave this Friday from 11a-1p and place your votes.
Will we have a "No Miley November"? It's up to you!