Thanksgiving Giving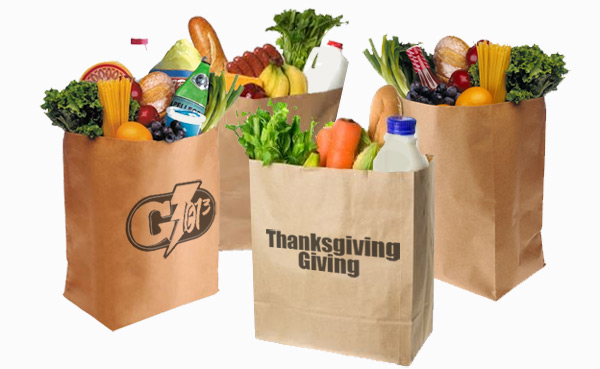 It's a harsh reality, but for some families right here in our own city, a big table of food for family and friends just isn't a reality.
That's why G1013 presents: Thanksgiving Giving 2012
On Friday, November 16th, we will be out broadcasting live in several locations around Richmond. From 12:00p to 6:00p, you will find us at Marsh on the West side, Kroger, Save-A-Lot, & Meijer. We will be there in brand new trucks provided by the Wetzel Family Auto Cruise collecting non-perishable food items for local food banks. We will even have some pre-made bags to make it easier.
All you have to do is come out, see us, and drop something in one of the trucks. Your donation will go a long way in helping a local family this holiday season.
It's all brought to you by: Richmond Baking Co., Williams & Kechler c.p.a., The Iron Skillet, & RMD Patti Insurance.
We'll see you at Thanksgiving Giving 2012